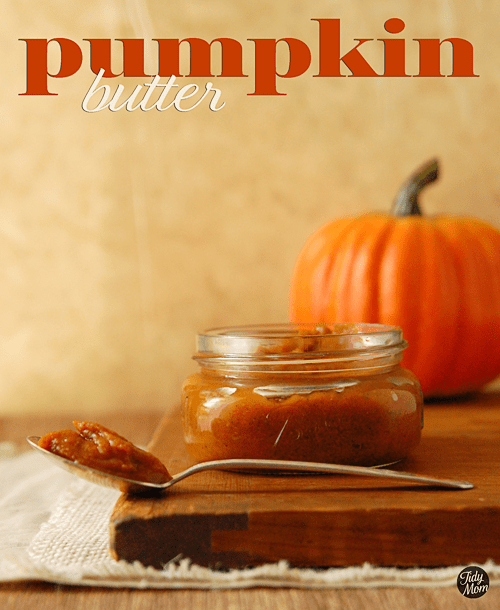 Pumpkin butter..mmmmm...delicious! Thanks to
Tidy Mom
, you too can now make your own. Here is the recipe:
Preparation time:
2 minutes
Cooking time:
35 minutes
1 (29 ounce) can pumpkin puree (about 3.5 cups)
1 cup apple juice
2 teaspoons ground ginger
1/2 teaspoon allspice
1 pinch ground cloves
1 cup brown sugar, packed
1 tablespoon ground cinnamon
1/2 teaspoon ground nutmeg
juice of 1/2 a lemon
Instructions
Combine all ingredient, except for lemon juice, in a large saucepan.
Bring mixture to a boil.
Reduce heat to low and simmer for 30 mins, stirring occasionally.
Remove from heat, stir in lemon juice and let cool.
Pour into airtight jar(s) and store in refrigerator for up to 6 days.
Quick notes
Yields 2 pint jars
*USDA recommends AGAINST canning pumpkin butter